Seward Falls to Clarendon Late, 11-4
Joe Denoyer - April 24, 2019 1:22 am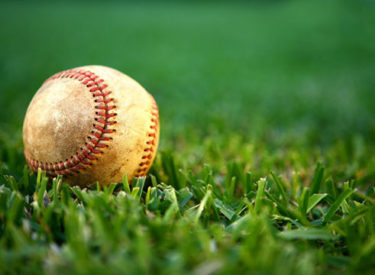 The Seward County Community College baseball team fell late to Clarendon College, 11-4, in a non-conference game on Tuesday at Brent Gould Field. The Saints dropped to 25-22 overall.
Seward plays its final conference series of the season, beginning on Thursday when it hosts Pratt for a doubleheader at 3 p.m. at Brent Gould Field. The teams will conclude the series at Pratt on Saturday.
The Saints led most the game, holding a 4-2 advantage after seven innings, but the Bulldogs scored six runs in the eighth inning and three in the ninth for the 11-4 victory.
Seward took a 1-0 lead in the second inning on Kason Haggard's RBI single. Clarendon answered back with two runs of its own to open a 2-1 margin in the top of the third inning. The Saints regained the lead in the bottom of the inning at 3-2 on a run-scoring double by Cayde Ward and a run-scoring single by Jose Caraballo.
The Saints extended their advantage to 4-2 on Ward's second RBI double of the game. Seward saw its lead evaporate as Clarendon scored nine runs in the final two innings.
Benny Ayala (0-1) took the loss, surrendering six runs, five earned, on five hits and walking one in one inning. It was Ayala's first time on the mound this season. Ryan Giberson followed Ayala and yielded three runs, two earned, in the ninth inning.
KP Werner started and gave up two runs on two hits, struck out two and walked six over 2 2/3 innings. Steven Craddock relieved and pitched no-hit ball over 3 1/3 innings with a strikeout and a walk. Ben Roach tossed an inning of scoreless relief for Seward.
Ward had three hits and two RBIs and Zane Alexander and Caraballo each went 2-for-4 for Seward, which had 11 hits in the game.