Seward Defense Shuts Down Thunderbirds
Brock Kappelmann - November 18, 2017 11:29 pm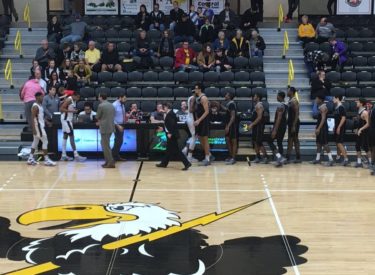 The Saints got the message loud and clear. After allowing 81 points and 52 second half points in a loss to Butler Wednesday night, Seward allowed 12 field goals in a 56-39 win at Cloud County in Concordia Saturday night. The Thunderbirds failed to register an assist and were 1-11 from three point range.
Seward led 24-13 at the half. Jordan Mitchell had had 13 points and six rebounds. Jamel Horton had 11. The total of 39 ties the school record for least points allowed in conference from 2013 when Seward beat Cloud 68-39.
The Saints are 5-2 and 1-2 in the Jayhawk while Cloud is 3-3 and 1-2. Seward plays at Barton Tuesday night at 7:30 on 107.5 and kscbnews.net.