Seward County United Way kicks off 2015 Campaign
KSCB News - August 27, 2014 4:45 pm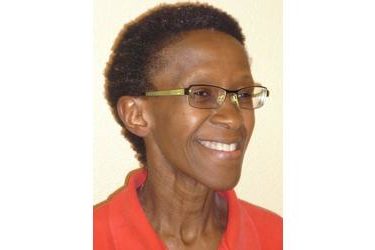 The Seward County United Way will be kicking off its 2015 Campaign at a Liberal Chamber of Commerce Breakfast at 7 a.m. Friday, Sept 5, at Seward County Community College. This year the goal is $340,000.
The Campaign Kick-Off Breakfast will also introduce the 2015 Campaign Chair, Dr. Susan Lukwago, who works with the Seward County Health Department WIC office and the Liberal Area Coalition for Families. She is also president of the board for the Steeping Stone Shelter.
"I'm excited to work with Susan as our campaign chair. She's great United Way supporter and has been an active member of our board plus she does an extraordinary amount of volunteer work in our community," said Kay Burtzloff, executive director of the Seward County United Way.
The Seward County United Way is funding 26 agencies this year. "Every year, we have requests for more funds than we can provide so we try to focus on agencies that we know are making a difference in our community."
The 26 agencies include American Red Cross, Arthritis Foundation, Big Brother / Big Sister, Boy Scouts, Building Blocks, Crossroads, Girl Scouts, Homecare, Inc. (Liberal Food Cupboard), Kansas Children's Service League, Kansas Legal Services, KIDS Inc., Liberal Area Rape Crisis & Domestic Violence Services, Liberal Care Center (Mexican-American Ministries), Liberal Latchkey, Liberal Weissel Boxing Club, LINK, Russell Child Development Center, Salvation Army, Senior Citizen Friendship Meals, Seward County Safety Council, Seward County Senior Care, SKADAF (Drug and Alcohol Treatment), Stepping Stone Shelter, Southwest Guidance Center, Southwest Aquatics Swim Team, United Cerebral Palsy, and Whirlwind Career Counseling Center for Veterans and First Responders.
"We have some great door prizes and we're planning a dynamic start to our 2015 Campaign. We will be announcing some of the events we already have set up to help make this a fun campaign year," Burtzloff said. Cost for the breakfast is $7.50 and reservations may be made with the Chamber at 624-3855. Reservations need to be made by noon, Thursday, Sept. 4.