Seward County Sheriffs Office Work Two Accidents
Joe Denoyer - December 12, 2016 3:26 pm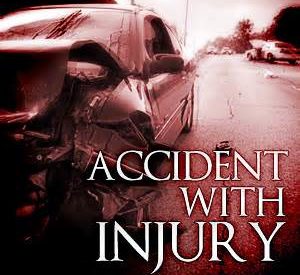 On Saturday the 10th of December, 2016, at approximately 10:50 am, Victor Corona from Liberal was traveling
Southbound on Road K, just North of Road 7, when he tried reaching for a water bottle and drifted into the right ditch. The vehicle got into the soft shoulder.
Corona attempted to correct and over corrected the vehicle, losing control and causing his 1998 Ford Pickup to skid on the gravel and into the West ditch rolling ½ time coming to rest on it's top. Corona was the only one in the vehicle and was not injured.
The second accident was Monday morning, December 12, 2016 at approximately 07:11 am. Kiara Granados-Dias
from Moscow was traveling North on Road B, just North of Road 17, when a deer ran into the roadway
going East. Kiara swerved left crossing the center line to the edge of the roadway, then overcorrected
to the right sliding sideways into the right ditch rolling 1 ½ times landing on it's top. Kiara was the only one
in the vehicle and was not injured.
The Seward County Sheriff Office would like to remind everyone during this holiday season to slow
down, pay attention, when driving and be careful.