Seward County Seeks the Community's Input on Local Health Needs
Joe Denoyer - August 16, 2022 11:43 am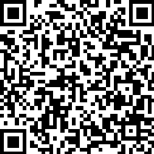 Liberal, KS- Over the next few months, Southwest Medical Center (SWMC) will be working with area providers to update the 2022 Southwest Medical Center Community Health Needs Assessment (CHNA). We are seeking input from community members regarding the healthcare needs in order to complete the 2022 CHNA.
VVV Consultants LLC, an independent research consulting firm from Olathe, KS has been retained to conduct this countywide research. The goal of this assessment update is to understand progress in addressing community health needs cited in both the 2016 and 2019 assessment reports, while collecting up-to-date community health perceptions and ideas.
A brief community survey has been developed to accomplish this work. The survey can be accessed by visiting the Southwest Medical Center website, the SWMC Facebook page, or scanning the QR code below if you would like to participate in providing this important feedback.
All community residents and business leaders are encouraged to complete the 2022 CHNA online survey by September 9th, 2022. Please, stay tuned for more information. Thank you in advance for your time and support!
Scan the QR code to take the survey!
If you have any questions regarding CHNA activities, please contact Janeth Vazquez at (620)-629-6335.