Seward County Republican Party Announces Caucus
KSCB News - February 29, 2016 11:44 am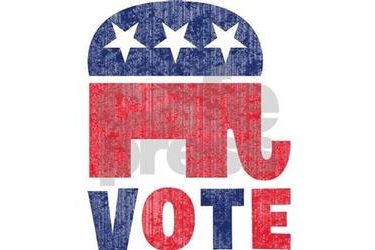 Seward County Republican Party Chairman Joe Denoyer announced the March 5, 2016, Republican Presidential Caucus for Seward County.
Seward County Chair, Joe Denoyer stated "This year it looks like Kansas' Caucus will play a major role in the presidential selection process. By all accounts the race will stay competitive for some time and Kansas' Caucus is the first event after the first Super Tuesday on March 1 and before the second Supre Tuesday on March 15."
"The Caucus gives all registered Republicans the opportunity to cast their ballot for the Republican Presidential nominee of their choice and help determine which candidate receives the votes of Kansas' 40 delegates at the Republican National Convention.
The Caucus is free, fast, and open to all registered Republican voters in Kansas.
"Our Caucus will be held at the Liberal High School Auditorium and lobby. The doors will open for check-in at 9:45am, and the voting process will begin at 10:00am.
In order to participate in the caucus, participants must be registered as a Republican by February 4, 2016, and must provide a photo ID at the caucus location. The Caucus process is free, fast, and simple. After checking-in, voters may hear short presentations by representatives of each candidate and then receive a ballot to vote."
Additional information such as frequently asked questions and all caucus locations can be found at www.kansas.gop