Seward County Fire To Host Public Meetings
Joe Denoyer - April 3, 2017 4:06 pm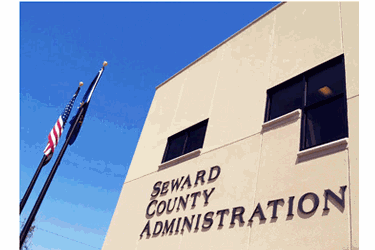 In a story from the Leader and Times, Seward County Fire Chief Andrew Barkley said 1,300 cards were mailed out to Rural Fire taxpayers to inform them of two public meetings to be held regarding Rural fire services. The first meeting will be at 7 p.m. Thursday, April 6, at Seward County Activity Center, and the second meeting will be at 7 p.m. Friday, April 7, at the Kismet Pavilion.
"The fire department wants to keep their taxpayers informed on the status of the department, future plans and the possibilities of adding career staffing to county fire stations," Barkley said. "We will also cover how career staff would affect the mill levy for the fire tax.  We will have information about county fire evaluation regards to how it fluctuates and how we are not funded from the county general fund."
Barkley said all rural residents who pay the rural fire tax are encouraged to attend.
"We will also recap the Road 13 fire and the Arkalon fire and several other fires that have occurred in Seward County," he said.
For more information, call 620-626-3267.