Seward County COVID-19 Response Campaign hits goal
Joe Denoyer - May 26, 2020 3:17 am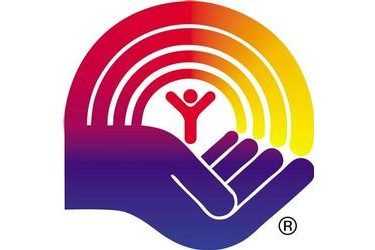 Seward County COVID-19 Response Campaign hits goal
"Thanks to some amazing and very generous donors in our community, we have been able to surpass our $20,000 goal to provide assistance to our community members who have been impacted by the COVID-19 pandemic," said Susan Lukwago, president of the Seward County United Way. By setting up an IOBY (In Our Back Yard) fundraising site, Lukwago said, "We were able to provide a dollar-for-dollar match up to $10,000 that was provided by the Kansas Health Foundation. As of May 25, we hit $21,321."
The funds will be managed by Seward County United Way, Genesis Family Health, and the Liberal Area Coalition for Families. The funds will be distributed to individuals with the budget set for $8,000 rent/mortgage assistance, $5,000 utilities assistance, $3,000 medical bills assistance and $4,000 miscellaneous assistance.
"We decided to join our efforts to lead the community support response to the COVID-19 pandemic in Seward County," said Susan Lukwago, who is also a member of the LACF leadership team. "All three organizations have already been receiving phone calls and requests for assistance – financial, food, utilities, upcoming medical bills, and paying for child-care. Nobody had planned for this unpleasant surprise therefore there is no built-in assistance for it. This fund-raising campaign is part of our response."
Utilizing these funds, an application has been developed for a one-time cash assistance payment to be given to individuals/families who have been impacted by the COVID-19 pandemic. Here are the details:
· Award amount up to $250
· This is a one-time award
· Award is dedicated to those experiencing a financial emergency as a result of the COVID-19 outbreak
Documentation requirements are:
· 2020 utility bill for proof of Seward County residency
· Proof of unemployment or reduced employment after Feb. 1, 2020
Individuals in need of assistance from these funds should contact Clarissa Carrillo at Seward County United Way. The telephone number is 620-624-5400 and the email is [email protected] Clarissa will document the needs and checks for assistance will be written and distributed once a week.
Although the goal has been reached, Lukwago said that the site will remain active until May 31 and additional donations also will be directly distributed to Seward County community members in need. The web site is https://ioby.org/project/response-covid-19-seward-county-kansas. "The more funds we receive, the more people we will be able to help," she added. "And in the end, it is each of us helping each other and that's what makes a great community."