Seward County Community College to Exit EduKan, will Launch Saints Anywhere in January
Joe Denoyer - August 17, 2023 11:09 am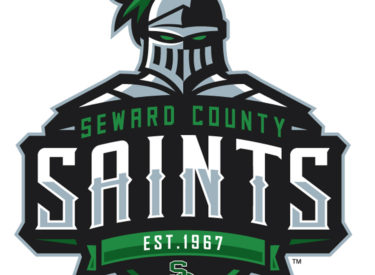 by Rachel Coleman
LIBERAL, Kan. — Seward County Community College will exit the Western Kansas Community College Virtual Education Consortium, also known as EduKan, at the conclusion of the fall semester. The announcement follows 10 months of negotiation by SCCC President Brad Bennett, who was directed by the Board of Trustees in October 2022 to act on behalf of the college.
"I have spent a tremendous amount of time meeting with EduKan in the last year," Bennett said. "It's changed over the years, and SCCC is now the largest credit hour producer, while shouldering more of the expenses. It was time to evaluate what is in the best interests of the college."
EduKan began as a joint venture by six community colleges in 1998. A forward-thinking experiment in what was then new technology, EduKan has now become disproportionately costly for SCCC as half the original partners left the consortium, increasing the share paid by each remaining institution. Meanwhile, the Learning Management System (LMS) used to operate the online courses decreased in cost; setting up the same services with newer technology is now much less expensive. SCCC now has its own LMS, and paying for a share of a separate LMS used by EduKan is a duplicative expense.
Bennett logged many years as an EduKan instructor and recalls the platform as a great solution for the needs of member institutions and many students over the years. "It was a great partnership," he said, "but the college has grown past it."
Pending ratification by the SCCC Board of Trustees, SCCC will exit EduKan Dec. 31 . The college will receive a payout and retain intellectual property in the form of course materials and syllabi for the 125 classes currently offered through the consortium. SCCC's academic infrastructure has already begun preparations "to offer every one of those classes to our students in some form," Bennett said. "We have been aware of the need to augment our SCCC online course offerings and have already begun hiring adjunct instructors to provide faculty support."
Full-time instructional designer Crystal Pounds, Director of Distance Learning Deedee Flax, and Vice President of Academic Affairs Luke Dowell began the build-out of Saints Anywhere, the college's comprehensive platform for online coursework, during the summer. Starting in January 2024, Saints Anywhere/Seward Online will be available to students in the immediate SCCC service area as well as the entire state of Kansas and the nation.
"One of the things the pandemic taught us in higher education is that it is possible to pivot when the needs of students change," said Dowell. "Online education works well when it is presented with excellence, especially for nontraditional students who work full time, have childcare needs, or are place bound and unable to relocate to further their education. We take pride in offering courses that engage students and make them feel part of the Saints Family. This gives us the opportunity to ensure this same atmosphere in all our courses."