Seward County Commission set to Meet Wednesday Afternoon
Joe Denoyer - February 15, 2021 4:48 pm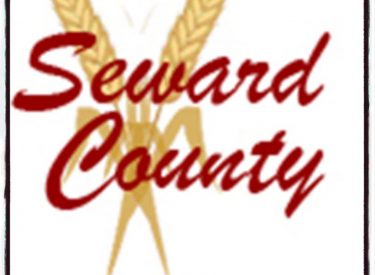 The Seward County Commission is set to meet Wednesday afternoon at 2:00pm in a meeting rescheduled due to the Presidents Day Holiday then rescheduled again  because County offices were closed Tuesday. Before the Commission is a Proclamation declaring February as Black History Month and the Noxious Weed Plan for 2021 and the Noxious Weed Report from 2020.
Commissioners will consider encumbering funds and to follow purchasing policy and bid requirements for new flooring foe District Court and Court Services. Commissioners will also look at CRF Funds for Household Emergency Relief Program with a total recommended for payment: $1,865.99.
The County Commission will consider emergency flood irrigation of National Beef Wastewater to County property north of Tucker Road. National Beef has a KDHE approved land application for the beneficial reuse of treated packing plant water in a partnership with Thurman Brown and his farm fields located along Salley Road. National Beef would be required to provide monthly status updates during the next few months.
Seward County Waste Management will be asking Commissioners to allow Seward County Waste Management Services to enter into contract with Town of Optima for waste hauling and disposal.
Up for consideration are renewal options and to provide feedback to IMA and staff how to proceed with the ordering of the renewal contract with BlueCross BlueShield of Kansas.
A waiver request will be asked of the Commission to allow for the replacement of a single-wide residentially designed manufactured home on a nonconforming lot in the unincorporated area of Seward County Kansas. The roofing projects will once again be before the Commissioners as is the lease agreement with the City of Liberal for the Seward County Event Center.
Access to County Facilities will also be discussed at the meeting.