Seward County Commission Meets, Issues Open Burning Resolution
Joe Denoyer - February 6, 2018 4:28 pm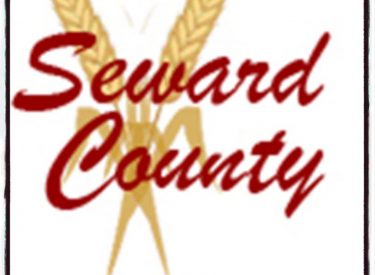 The Seward County Commission met Monday evening and heard from Seward county Fire chief Andrew Barkley. After his presentation regarding the dry conditions, and fire dangers, the Commission voted to regulate open burning and put into place, penalties for those in violation of the regulations.
The Commission also Proclaimed February as Black History Month in Seward County, heard an update on the 26th Judicial District Reinvestment Grant,approved the 2018 Federal Fund Exchange, the 2018 Noxious Weed Plan, the Annual Noxious Weed Eradication Report, the KDOT & Seward County 2018 Agreement and adopted the Kansas Association of Counties Code of Ethical Conduct.
Seward County Commissioners approved the waiver of fees for the Seward County Ag building for Southwest Miracles annual event on February 24th, and set the County fee schedule for 2018.
The second meeting in February was rescheduled to February 20th due to the Presidents Day holiday, and rescheduled the second meeting in March to March 21st due to three of the County commissioners being in Washington DC for the annual trip to visit with the legislators.
Tabled was the Contractor License Appeal pending more information.