Seward County Commission Holds Regular Meeting
Joe Denoyer - September 5, 2023 10:53 pm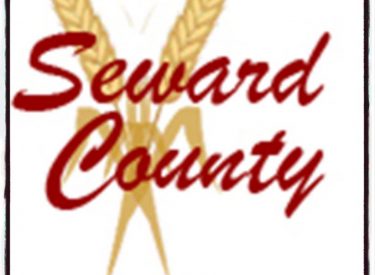 The Seward County Commission met on Tuesday evening and approved the waiver request for the Diversidad Latina Organization at the Ag Building. This is the second year this community event is being held. Also approved was a waiver of building fees for Grace Place Pregnancy Care Center.
Commissioners and Administration took the time to explain the Revenue Neutral Rate to the Community then held the Budget Hearing before adopting the County's Budget for the upcoming year.
The Commission approved the Cimarron Basin Community Corrections Fiscal Year 2024 Carryover Reimbursements Budget and approved a Conditional Use Permit Application submitted by CMS Electric Cooperative, Inc to expand their existing substation.
Commissioners approved Road and Bridge to move back to a four-day work week (Monday-Friday), and authorized the County Administrator to hire GMCN Architects to complete drawings and designs for the renovation work at the Courthouse, remodel of the courtroom, and exterior of Courthouse and Law Enforcement Center.
The Commissioners also approved a Grant Writing Consultant for the County.