Seward County Commission Awards Scholarships
Joe Denoyer - August 7, 2023 9:15 pm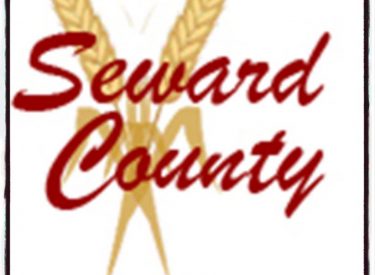 The Seward County Board of County Commissioners met Monday evening at 5:30 pm and at the recommendation of the Employee Committee awarded Student Scholarships. Seward County offers two-$400 scholarship awards each year to a child or grandchild of a Seward County Employee. The students must be enrolled full-time and have a GPA of 2.75 or higher. The Employee Committee that selects the scholarship winners is consisted of 1 person from the Seward County Community College, 1 person from USD 480 and 1 person from Seward County Development Corporation. There were a total of 7 applications for the scholarships this year. This years winners were: Aubrey Warden and Trevin Conley.
The Commission approved the temporary CMB License application for the Seward County PRCA Rodeo, and accepted the proposal from Verizon to switch over County cell phones to their service.
Also Approved was the McCully & Associates yearly contract. McCully & Associates is a consulting company that generates the analysis and reports required by the Property Valuation Department.
The Board accepted a Grant from the Cooper Clark Foundation to purchase four (4) hyper sight thermal vision vehicle camera systems for four of their firefighting apparatus for the Seward County Fire Department. The grant award was $12,000.00.
ZHX Trucking LLC has requested to put a new entrance in at a location on Rd 1. The Commissioners voted to let them go ahead with their project once the County has the specs & site plans and other documentation.
Information on Future Entrance for a CMS Booster Station on Road 13 was presented to the Commission and the Commissioners committed to a Demo Build for an ambulance. It is an opportunity to replace one of the units that is over 20 years old and not wait nearly 2 years more, on a spec order. Cost for the Demo Build would be in the amount of $279,270.00.