Seward County Commission Approves Landfill Purchases
Joe Denoyer - October 16, 2023 8:59 pm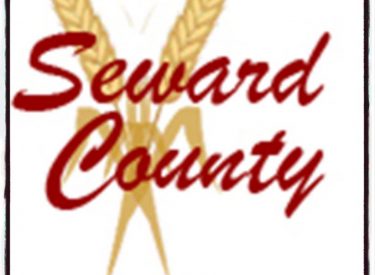 The Seward County Commission met on Monday evening at heard a presentation on the Kansas Workers Risk Cooperative for Counties, worker's compensation self-funded pool, specializing in workers compensation coverage and heard an update on Southwest Medical Center. Neal Coffey also gave an update to the Commission on the maintenance program, safety program and the Comprehensive Plan effort.
The Commission gave approval not to put cross beams across the Masonni Bridge and approved applying for an erosion permit for the fairgrounds.
Commissioners also approved 2 Western Star Roll-off Trucks for lease purchase for a total of $411,500.00 or $205,750.00 each, 1 Cab and Chassis Western Star for a trash body for $149,900.00, 1 SEC Champion trash body for $124,300.00. The total for the complete trash truck is $274,200.00.
Also accepted by the Commission was the AMCS Platform for Landfill's software needs for Scale, Billing, Routing, Online Pay, and Customer Service.
The Sheriff's Department was given approval to purchase a full body scanner for security purposes with the purchase price of $149,400.00 to be covered by the COPS grant. Also a digital forensic tool to aid in investigations was approved for the Department with the purchase price of $32,319.00 to be covered by a local grant.
Connie Seigrist, was approved by the Commission to be recommended to the SWGC Board for appointment. Final appointment will be done by the SWGC Board. Seward County can only recommend applicants to the SWGC Board. And the Commissioners assigned Commissioner Carr as a delegate, Commissioner Fuller 1st alternate and Commissioner Wettstein 2nd alternate for voting purposes at the KAC Annual Conference in December 2023.