Seward County Commission Approves Date Changes for the 5 State Fair
Joe Denoyer - September 19, 2022 9:28 pm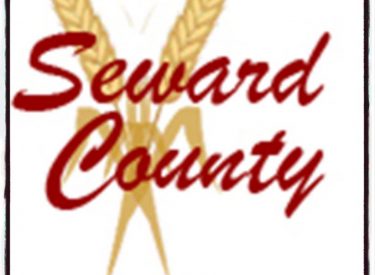 The Seward County Board of County Commissioners met on Monday evening and in matters of the 5 State Fair, approved moving the 5-State Fair to the 2nd weekend in August to benefit the 4-H program during fair time. This move would begin in the year 2023. Also approved were Rosa Conley, Marsha Mosburg, Amanda Kolb, Cheryl Collins, and DarLynn Beaty to the Seward County Five-State Fair Board Association.
Based on the Planning Commission's recommendation the commission approved the submitted amendments to the Zoning Regulations, Article 27-104 # 8.
For Rural Fire, the Board approved the purchase of a new 2022 Jeep Cherokee X for $36,835.00 from Chrysler Corner of Liberal to be used as an Administrative Vehicle.
In the matter of Destruction of old election ballots, Commissioners designated Kay Burtzloff, Democrat Committee Chair, and Tammy Sutherland-Abbott, Republican Committee Chair, to be present and oversee the destruction of election records for years 2014-2021 pursuant to KSA 25-2708.
Speech to Text and Sound Search Technology was approved for the County with funds to come out of County Technology at a cost of $3,600 annually.
For the KAC Conference in October, delegates appointed were CJ Wettstein as the Voting Delegate and Ada Linenbroker as the alternate and the Commission agreed to County Commissioners agreed to hire Neal Coffey as an Independent Contractor to complete a new Comprehensive Plan and revise the Planning & Zoning Regulations.
The Commissioners approved the Agreement for Engineering Services between Seward County and Kirkham, Michael and Associates, Inc. for the Kismet Bridge and approved the Resolution for legal counsel to move forward with the sale of the former Health Department Building to Levi William in the amount of $79,000.00