Seward Clinches 4th Straight Conference Title
Brock Kappelmann - October 24, 2019 6:27 am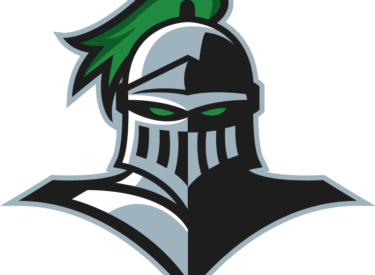 PRATT, Kan. – The third-ranked Lady Saints volleyball team are Jayhawk West champions once again.
Seward took to the road and cruised past Pratt Community College in straight sets, 25-9, 25-10 and 25-8, on Wednesday. The win combined with a loss by the second-place Colby Trojans secured SCCC's fourth straight Jayhawk West title and third outright.
The Lady Saints improved to 15-0 in conference play and hold a two-game lead over the Trojans with one game remaining.
Seward extended its conference winning streak to 54 games and stretched its overall winning streak to 16 games.
It was head coach Tony Trifonov's second conference title in as many seasons at Seward.
The Lady Saints were in control in all three sets from the start and the Beavers were never in the match. In the first set, Seward used a 15-3 run to open a 17-5 margin and cruised in the opener.
In the second set, the Lady Saints held a 12-4 lead before the Beavers had a mini spurt and cut the deficit to 12-7. Pratt would get no closer as Seward went on a 13-3 tear to end the contest.
The third set followed suit of the other two games with the Lady Saints holding a lead and finishing off the Beavers with a big run. Seward held a 14-7 advantage before outscoring Pratt, 11-1, the rest of the way.
In its regular-season finale, Seward travels to Colby for a 2 p.m. contest on Saturday. While the Jayhawk West has already been determined, the Lady Saints will still have something to play for with another perfect conference season on the line. The last time Seward lost a conference game was at Colby on September 28, 2016