Seward Caps Off Regular Season with Win at Colby
Brock Kappelmann - October 27, 2019 4:31 pm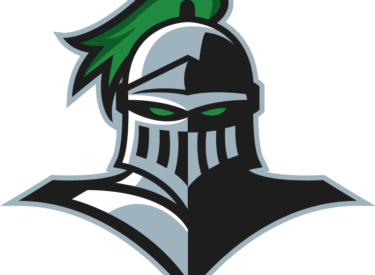 Kenny Hernandez
COLBY, Kan. – For the third straight season, the Seward County Community College volleyball team finished with a perfect 16-0 record in the Jayhawk West Conference.
The third-ranked Lady Saints accomplished the feat but it was not easy as they went on the road and needed four sets to beat No. 20 Colby Community College, 17-25, 25-11, 25-18, 25-15, on Saturday.
Seward, which is 25-2 overall, extended its Jayhawk West winning streak to 55 games and has not lost a conference game since September 28, 2016 at Colby. The Lady Saints have been perfect in conference play in 2017, 2018 and 2019.
The regular-season finale at Colby was expected to be a battle for the Jayhawk West, but that scenario was dashed when the Lady Saints won the conference outright after beating Pratt while the Trojans fell to Barton on Wednesday.
While the game was essentially meaningless, Seward still had perfection on its mind, but Colby was looking to play spoiler. The Trojans were the last team to beat the Lady Saints in a regular-season conference contest and were looking to duplicate that feat.
Colby looked as if it would do just that as it handed Seward a first set loss. It was only the second time this season, the Lady Saints would lose a set in the conference. The only other time Seward dropped a set was to Hutchinson, which was also in the opening game. But just like that contest, the Lady Saints stormed back and won the next three sets to capture the match.
In the first set, Seward started slow and fell behind early. After a 3-3 tie, Colby went on a 9-1 run to open a 12-4 advantage and expanded its margin to 21-9 before closing out the game.
The second set started like the first with the teams knotted at 3-3, but this time the Lady Saints turned the tables on the Trojans, using a 13-3 run to take a 16-6 lead and never looked back.
It was a battle in the third set with both squads trading point and leads. After an 8-8 tie, Seward finally took control with an 11-3 outburst and cruised to the victory.
In the final set, the Lady Saints led from start to finish, capturing the game and completing another perfect conference season.
Yanlis Feliz had 27 kills and 18 digs, Djuly Schmorantzhad 10 kills and 11 digs and Ariana Arciniega had eight kills, nine digs and two blocks to pace the Lady Saints.
Head coach Tony Trifonov has two titles in as many seasons at Seward and has not lost a regular-season conference game with a 32-0 mark.
The Lady Saints head into the post season as the top seed and will host a game at 6:30 p.m. on Tuesday, November 5 at the Greenhouse.