Seward Bats Silenced in Clarendon
KSCB News - April 24, 2015 6:33 am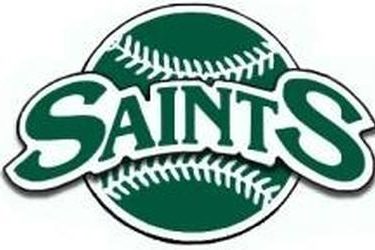 Just three days after putting a beating on Jayhawk West rival Butler with their bats, the Seward County Saints went ice cold Wednesday afternoon at Clarendon, managing just a pair of hits in a 2-0 loss to the Bulldogs to drop to 30-20 on the season.
Things started well for the Saints on the mound as Nate Sylvester pitched three scoreless innings to begin the game, but the Seward offense couldn't muster anything as the game remained scoreless through three innings of play.
The Bulldogs broke through in the 4th, scoring twice to take a 2-0 lead and little did anyone know, that would be it as far as scoring was concerned for the rest of the game for either side.
Grant Glaze pitched three solid innings for Seward from the 6th to the 8th, keeping Clarendon off the board and the score close at 2-0, but the Saints just couldn't get anything going with their bats and they eventually went down by that 2-0 count.
Seward had just 2 hits in the loss and finished with 8 strikeouts as a team. The Saints pitching staff threw well, limiting the big swinging Bulldogs to 7 hits and the 2 runs while combining for 11 strikeouts themselves.
The Saints drop to 30-20 overall on the year and lose for just the third time in 21 outings. Clarendon improves to 23-25 on the season with the win.
Seward will go into their final weekend of Jayhawk West play on Saturday with a two game lead in the conference standings. The Saints will travel to Barton with their magic number being two to claim the West crown yet again.
SEWARD COUNTY/CLARENDON BOX SCORE<http://www.sewardsaints.com/sports/sball/2014-15/boxscores/20150422_mv0e.xml>