Seward Baseball Hosts Sub Regional this Weekend
Brock Kappelmann - May 10, 2021 9:17 am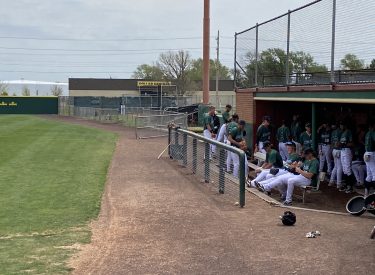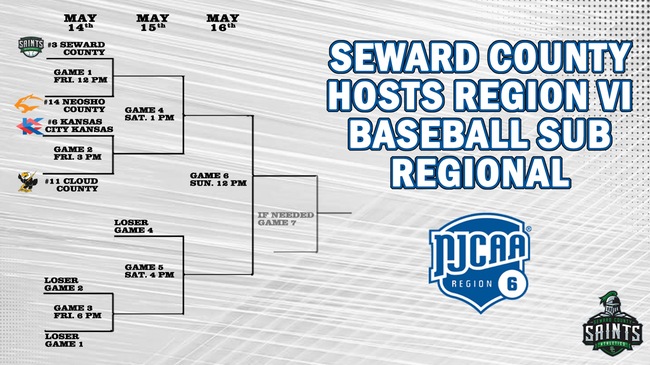 LIBERAL, Kan. – Seward County Community College will host the Region VI sub-regional tournament at Brent Gould Field with games starting on May 14th, May 15th and May 16th will be the championship game. The Saints ended the season in a three-way tie with Barton Community College and Butler Community College but Seward County held a 5-3 head-to-head record to finish 2nd in the West and the rights to host 1 of the 4 Sub-Regional Tournaments.
The first game of the tournament will be on Friday, May 14th with the No. 3 seeded Saints against the No. 14 seed Neosho County Community College at 12 PM. The second game of the day will be the No. 6 seed Kansas City Kansas Community College against the No. 11 seed Cloud County Community College at 3 PM. The losers will go to the backside of the sub-regional and will compete at 6 PM on Friday.
On Saturday we will have the two teams that won on Friday face off at 1 PM with the winner moving on to the championship game and the loser competing at 4 PM against the winner of game three. The winner of game five will move on to compete in the championship game on Sunday at 12 PM against the undefeated team. On Sunday if the undefeated team loses at noon they will compete in game seven of the tournament and the winner will advance to Salina, Kansas for the Region VI semifinals.
Tickets
Seward County will have tickets for purchase online and in person. The tickets will be $5 per day or $13 for an all-game pass and these are purchased online through the link below or at the gate upon entrance. Tickets must be presented at the gates upon arrival.
Region VI Sub Regional Tickets
Fans and Spectators
While at Brent Gould Field we ask that you respect other people's space and maintain a social distance from others in attendance. Face coverings or masks are recommended but not mandatory while in attendance. We ask to respect the umpires, athletes, coaches, and fellow spectators while in attendance.
Live Stream
All of the games will be streamed for free online at SewardSaints.com. There will be a radio broadcast for the Seward County games with Brock Kappelmann on KSCB AM 1270.
If you have any questions or concerns please contact the Seward County Athletic Department at (620) 417-1550.