Seward Atheltes All Over Honor Roll
Brock Kappelmann - June 8, 2019 8:13 am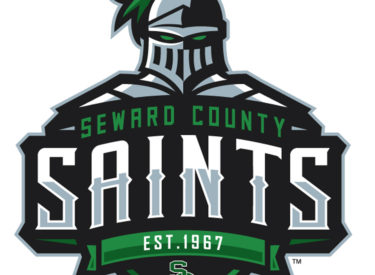 LIBERAL, Kan. – Seward County Community College student-athletes had a strong semester in the classroom as 56 Saints and Lady Saints were named to the Spring Athletic Director Honor Roll.
A total of 104 student-athletes passed an average of 14.39 hours for an overall GPA of 3.04 in the Spring of 2019. Of the 56 AD Honor Roll recipients, 10 student-athletes had perfect 4.0 GPAs. In addition, 10 members of athletic support groups made the list, including three with 4.0 GPAs.
Five of the seven athletic teams had a team GPA of 3.0 higher with men's tennis leading the way with a 3.39 GPA.
To qualify, student-athletes must have a 3.0 GPA or higher in non-remedial courses and have successfully completed 12 or more credit hours for the semester.
| | | | |
| --- | --- | --- | --- |
| BASEBALL | MEN'S BASKETBALL | VOLLEYBALL | WOMEN'S TENNIS |
| Zane Alexander | Dino Kobic | Aundrea Boyland | Maria Aveiga |
| Richard Armijo | Qaiyoom Olanlege | *Laura De Pra | Sofia Bellucco |
| Ben Ayala | Artem Safinskyi | Dorianne Lebron | Alisa Handrugan |
| Cole Evans | Ramiro Santiago | Nathiellen Machado | Alena Macharova |
| CJ Fernelius | Isiah Small  | Djuly Schmorantz | |
| AJ Folds | Yarden Willis | Luz Sierra | MEN'S TENNIS |
| Braeden Gould | | Giovanna Tapigliani | Hiromu Ikeda |
| Wyatt Grant | WOMEN'S BASKETBALL | Esmadar Tavares | Carlo Izurieta |
| *Kason Haggard | Jaylyn Cage | | Nyathi Motlojoa |
| *Jordan Kennedy | Kierra Flowers | SOFTBALL | Franck Soulerot |
| Tanner King | *Lexi Hernandez | *Jordan Cordrey | |
| *Joseph Kuhn | *Ali Lucero | Cassandra Esquibel | |
| *Owen Martin | Aquila Mucubaquire | Anisette Lechuga | |
| Chandler Poell | Taelor Parker | *Nicole Nelson | |
| Rene Ramirez II | Karolina Szydlowska | Miranda Nester | |
| *Cruz Shope | | Jaci Oakley | |
| Ryan Thomas | | | |
| Ben Tsui | | | |
| Robert Velasquez | | | |
| Cayde Ward | | | |
| KP Werner | | | |
| | | | |
| CHEERLEADING | TEAM MANAGERS |   |   |
| Obidah Barnett | Mary Weaver | *denotes 4.0 GPA | |
| Cayanna Campbell | | | |
| Troikeyia Cooper | | | |
| *Stephanie Easterwood | | | |
| Noah Horinek | | | |
| *Brian Martinez | | | |
| Jenifer Ocampo | | | |
| Stephanie Paz | | | |
| *Alba Torres |   |   |   |
|   |   |   |   |
| Sport | Avg GPA | AD Honor Roll | 4.00 GPA |
| Men's Tennis | 3.39 | 4 | 0 |
| Baseball | 3.29 | 21 | 5 |
| Women's Tennis | 3.17 | 4 | 0 |
| Women's Basketball | 3.09 | 7 | 2 |
| Volleyball | 3.00 | 8 | 1 |
| Cheerleading | 2.80 | 9 | 3 |
| Softball | 2.75 | 6 | 2 |
| Student Managers | 2.71 | 1 | 0 |
| Men's Basketball | 2.56 | 6 | 0 |