Senate VA Committee Passes Sen. Moran's Legislation to Address Gaps in Veteran Health Care
Joe Denoyer - July 28, 2021 3:44 pm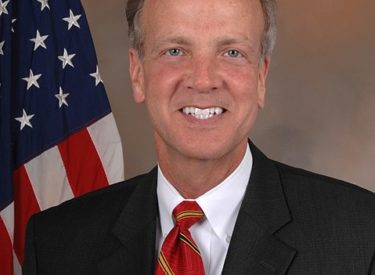 WASHINGTON – Today, the Senate Veterans' Affairs Committee voted to pass the Guaranteeing Healthcare Access to Personnel Who Served (GHAPS) Act, legislation introduced by U.S. Senator Jerry Moran (R-Kan.) – ranking member of the Senate Veterans' Affairs Committee (SVAC) – that would address gaps in veteran health care to ensure the Department of Veterans Affairs (VA) is serving veterans in hard-to-reach places.

This legislation works to create uniform access standards for care in the community to help veterans receive timely health care, remove bureaucratic barriers to care and mandate a VA telehealth strategy to incorporate and apply lessons learned during the pandemic to close the gaps in VA health care.

This legislation would close VA health care gaps by:
Incorporating access standards for community care delivery to make certain veterans receive timely care in the community across the Community Care Network.
Directing VA to create a telehealth strategic plan to ensure the department is deploying virtual care thoughtfully and utilizing innovative solutions to deliver telehealth to rural veterans.
Ensuring all veterans with treatment-resistant depression have access to the necessary evidence-based care to put them on the path to recovery.
Cutting red tape for VA research by removing the Paperwork Reduction Act requirements, ensuring veterans benefit from more timely research-informed care.
Directing Government Accountability Office to produce a report on the Foreign Medical Program to evaluate whether the program is adequately meeting the needs of overseas veterans.