Sen. Roberts Praises DOT Decision To Provide Essential Air Service to Liberal and Dodge
Joe Denoyer - October 26, 2017 2:03 pm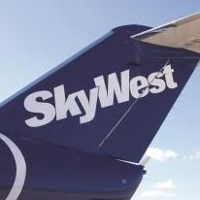 WASHINGTON – U.S. Senator Pat Roberts (R-Kan.) today praised the U.S. Department of Transportation's (DOT) selection of new Essential Air Service (EAS) providers for Dodge City and Liberal.
"Commercial air service is critical to western Kansas communities," said Roberts. "From preventing numerous hours of additional travel and unaffordable costs for residents, to providing opportunities for businesses to grow in the area, and connecting these communities with major international transportation hubs, I'm pleased to see DOT agrees with the need for commercial air service in Dodge and Liberal."
The DOT selected Boutique Air to provide air service to Dodge City and SkyWest Airlines, branded as United Express, to serve Liberal, KS/Guymon, OK. In August, PenAir terminated service at these communities. Boutique will operate 18 weekly nonstop flights to Denver International Airport, and SkyWest will operate 12 weekly flights to Denver. The selected carriers will provide service from January 1, 2018, through January 31, 2020.