Sen. Roberts Announces Information on the Paycheck Protection Program for Small Businesses and Lenders
Joe Denoyer - April 2, 2020 3:36 pm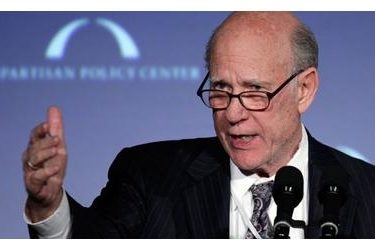 WASHINGTON, D.C. – Today, U.S. Senator Pat Roberts (R-Kan.) announced details for small businesses who are interested in applying to the Paycheck Protection Program. The Paycheck Protection Program was signed into law on March 27, as part of a number of measures designed to support small businesses impacted by the economic disruption caused by COVID-19. It provides $350 billion in forgivable loans through the Small Business Administration's (SBA) Paycheck Protection Program (PPP). Under the program, eligible business owners can receive forgivable loans to cover eight weeks of payroll and other expenses.
"The Paycheck Protection Program delivers much needed relief to Kansas small businesses by providing forgivable loans for businesses that keep employees on their payroll," said Sen. Roberts. "I encourage small businesses in need to contact their bank or credit union to apply to this program."
Applications for most small businesses open on Friday, April 3, 2020. Details about the program are provided below. For further information: Borrower Application; Borrower Information; Lender Resources
What is the Paycheck Protection Program?
The Paycheck Protection Program provides forgivable SBA loans up to $10 million for small businesses to cover eight weeks of payroll, group healthcare benefits, lease payments, and mortgage interest. PPP loans are available to small businesses and other eligible entities that retain employees and maintain payroll. Small businesses and other eligible entities are able to apply if they were harmed by COVID-19 between February 15, 2020 and June 30, 2020. The temporary cash flow assistance made available through the Coronavirus Aid, Relief, and Economic Security (CARES) Act helps small businesses stay afloat and workers from losing their livelihoods.
Who is eligible for the loan?
Small business that employees 500 employees or less
A restaurant, hotel, or a business that falls within the North American Industry Classification System (NAICS) code 72, "Accommodation and Food Services," and each of your locations has 500 employees or less
Tribal businesses
501(c)(19) veteran organizations
501(c)(3) nonprofits, including religious organizations
Independently owned franchise with under 500 employees that are approved by SBA. Eligible franchises can be found through SBA's Franchise Directory
When can I apply?
Starting April 3, 2020, small businesses and sole proprietorships can apply.
Starting April 10, 2020, independent contractors and self-employed individuals can apply.
Loan application and supporting documentation must be submitted to an approved lender by June 30, 2020
Due to the expected high demand in loans and limited funds, Kansas small businesses are encouraged to apply early.
What is the maximum amount I can borrow?
Loans are available for up to two months of your average monthly payroll costs from the last year plus an additional 25% up to a maximum of $10 million. Payroll costs are capped at $100,000 annualized for each employee.
What amount of the loan will be forgiven?
The amount of the loan forgiven is equal to the amount spent on payroll, lease payments, mortgage interest, or utility bills over eight weeks
What if I reduce my workforce or don't maintain payroll?
This program is intended for small businesses to maintain their payroll.
Your loan forgiveness will be reduced if:
You decrease your full-time employee headcount
You decrease salaries or wages by more than 25% for any employee that made less than $100,000 annually
You do not re-hire your full time employees by June 30, 2020 for any changes you made between February 15, 2020 and April 26, 2020
What are the terms of the loan?
.5% fixed interest rate
Principal payments deferred for 6 months (interest will continue to accrue over this period)
2 year term
Up to $10 million loan value
Am I responsible for the forgiven loan amount?
No, if the full principal of the PPP loan is forgiven, the borrower is not responsible for the interest accrued in the eight-week covered period. The remainder of the loan that is not forgiven will operate according to the loan terms agreed upon by you and the lender.
Where can I apply for the Paycheck Protection Program for small businesses?
You can apply for the Paycheck Protection Program (PPP) at any lending institution that is approved to participate in the program through the existing U.S. Small Business Administration (SBA) 7(a) lending program and additional lenders approved by the Department of Treasury.
You can call your bank, credit union, or other financial institution to ask if they are participating in the program. Alternatively, you can find SBA-approved lenders in your area through SBA's online Lender Match tool.
What documentation do I need to apply?
Paycheck Protection Loan Application available here
Payroll documentation