Sen. President Morris Promises Abortion Debate
KSCB News - February 25, 2011 8:08 am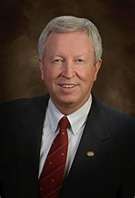 The Kansas Senate's top leader is promising
his chamber will have a debate on abortion this year.
Senate President Steve Morris said Thursday that abortion
legislation won't get bottled up in committee, as some abortion
opponents have feared.
The Hugoton Republican made the comment after new restrictions
on abortion easily cleared the House.
The House voted 91-30 to approve a fetal pain bill to block
late-term abortions like a law enacted in Nebraska last year. The
measure bases restrictions on a presumption that a fetus can feel
pain.
Another measure passed 96-25. It requires doctors to get
parents' consent before ending a minor's pregnancy and makes
numerous other changes in state abortion laws.