Semi Accident in Haskell County Injures Garden City Man
Joe Denoyer - April 29, 2019 8:48 pm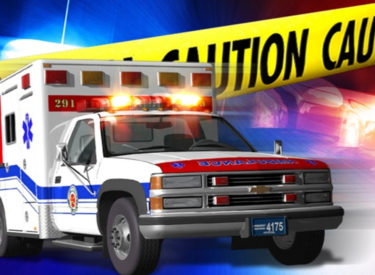 A one vehicle Semi accident Monday morning has injured a Garden City Man.
The accident occured at approximately 10:50am a half a mile east of US Highway 83 on County road 30 in Haskell County.
A 2000 Freightliner pulling a grain trailer being driven by Santiago Tena-Meza, 31, of Garden City  was traveling East on County Road 30 when the right side front tire left the roadway causing Tena-Meza to overcorrect to the left. The Semi overturned on the passenger side, skidded a short distance, and came to rest blocking both sides of the highway.
Tena-Meza was taken to St. Catherine's Hospital in Garden City with possible injuries. He was wearing his seat belt at the time of the accident.