Seigrist, Holman File for City Commission
Joe Denoyer - May 10, 2021 4:53 pm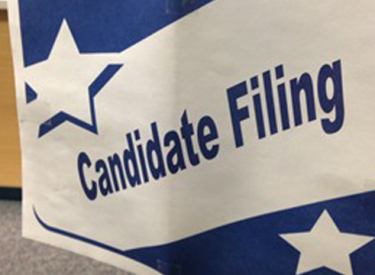 2021 City/School Election
FILINGS
CITY OF LIBERAL
Jimmy D. Holman
Connie L. Seigrist
Filings to date:
Jose Lara 04-06-2021
J.A. "Tony" Martinez 04-21-2021
Jimmy D. Holman 05-10-2021
Connie L. Seigrist 05-10-2021
Louise Winner 05-06-2021
Dustin R. Ormiston 04-26-2021
Ron Oliver 04-26-2021
Amy Whitaker 04-29-2021
Sharla Arrington 04-27-2021
            Antonio Arellano 04-29-2021
The filing deadline for the 2021 City/School General Election is Tuesday, June 1, 2021 at NOON.  Candidate Packets may be picked up at the Seward County Clerk's Office or download at www.sewardcountyks.org under 2021 Elections.
CANDIDATES FOR ALL OFFICES WILL FILE WITH THE SEWARD COUNTY CLERK'S OFFICE LOCATED AT 515 N WASHINGTON, STE 100, LIBERAL