Security Beefed Up For Funerals Of Scott City Family
KSCB News - April 27, 2011 8:11 am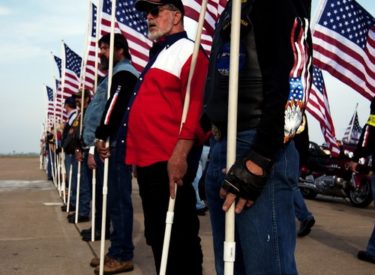 The Kansas town of Holton is rallying to
support relatives of a Scott City family who died in a plane crash.
The funeral for Richard and Amy Spencer and their daughters,
Chase and Ansley, is scheduled for Wednesday afternoon. They died
when the airplane Richard Spencer was piloting crashed Friday in a
field near Topeka. The family was on its way to visit Amy Spencer's
family for Easter at the time.
Holton residents are vowing to shield the mourners from
picketing by members of the Westboro Baptist Church.
Holton Police Chief Gale Gakle says his phone has been ringing
non-stop since Westboro announced on Monday it would be picketing
the funeral. Gakle is asking people to avoid the area where the picketing will occur.