Second Teen Dies As Result Of Plymell Explosion
KSCB News - July 9, 2014 11:18 am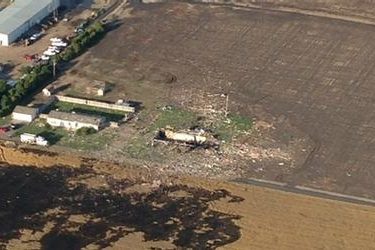 A second person has died following a home explosion last month in western Kansas.
The apparent natural gas explosion happened on June 28 at a home in Garden City. Spencer Unruh, 17, was found dead in the basement by rescue crews.
His 14-year-old brother, Riley, and mother, Kelly, were severely injured and transported to a Wichita hospital.
A statement from the family said Riley died on Tuesday:
Riley passed away this morning (Tuesday) at a burn unit in Wichita, KS. We are saddened by this loss to an already tragic event. However, we rejoice that Riley is in Heaven with his Saviour and his brother Spencer.