Second H1N1 Death Confirmed
KSCB News - September 10, 2009 12:00 am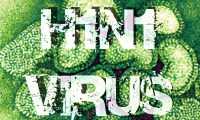 (AP) – Health officials say a 6-year-old child from
southeast Kansas has died from H1N1. It's the state's second
death linked to the H1N1 virus.
The Kansas Department of Health and Environment said Wednesday
that the child's case of H1N1 was confirmed Aug. 25 and the
death was reported to the state Sept. 3.
The department provided no other details about the child.
On Aug. 6, KDHE reported that a middle-aged resident of Sedgwick
County had died after contracting the virus. But that victim had a
chronic medical condition, and H1N1 may have been only a
contributing factor.
H1N1 cases have been confirmed in 53 of the state's 105
counties since the first cases were reported in late April. Most
have been mild.