Sebelius Attends KU Chancellor's Inauguration
KSCB News - April 11, 2010 12:00 am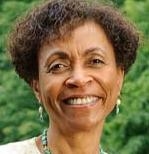 The inauguration ceremony began at 2 p.m. at the Lied Center of Kansas.
Guest speakers included Governor Mark Parkinson, U.S. Health and Human Services Secretary Kathleen Sebelius and University of North Carolina-Chapel Hill Chancellor Emeritus James Moeser.
About 700 free tickets were available to faculty, staff and students on a first-come first-serve basis.
The inauguration was a week-long event, kicking off with a symposium on the future of research universities April 9 at the Edwards Campus.
On Saturday, April 10, KU set a focus on service. In honor of the inauguration, KU declared a Semester of Service and invited faculty, staff, students, alumni, friends and members of the community to dedicate their volunteer service hours with a goal of contributing 100,000 hours over the semester.
So far, the Jayhawks have logged nearly 40,000 volunteer hours online at kuworks.ku.edu/service according to a University of Kansas spokesperson.
Gray-Little was hailed as an historic selection as the first woman and first African American to lead KU. She began her chancellorship on August 15, 2009 succeeding Robert Hemenway.