Search To Find Earhart Plane Wreckage Begins In Hawaii
KSCB News - July 3, 2012 10:23 am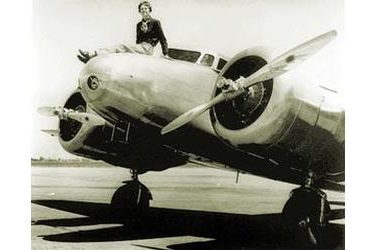 A $2.2 million expedition is hoping to finally solve one of America's most enduring mysteries. What happened to famed aviator Amelia Earhart when she went missing over the South Pacific 75 years ago?
A group of scientists and salvagers think they have a good idea. They're trekking from Honolulu to a remote island in the Pacific starting Tuesday in hopes of finding wreckage of Earhart's Lockheed Electra plane in nearby waters.
Ric Gillespie is the leader of the group doing the search, The International Group for Historic Aircraft Recovery.
He says the expedition is based on 24 years of evidence and research. He thinks it's the best chance to find out what happened to Earhart.
Earhart went missing during a bid to become the first woman to circumnavigate the globe.