Updated National Beef, Seaboard Schedule change, Roads Closed, other closings
Joe Denoyer - December 27, 2018 7:07 am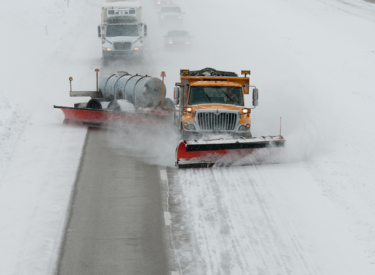 LIBERAL NATIONAL BEEF SCHEDULE UPDATE
THURSDAY PLANT SCHEDULE 12/27/18
FABRICATION:  B-SHIFT NO WORK
KILLFLOOR:       B-SHIFT NO WORK
HIDES:                B-SHIFT NO WORK
RENDERING:  B-SHIFT REGULAR START
                        C-SHIFT NO WORK
GROUND BEEF:  B-SHIFT REGULAR START
SALES COOLER:  B-SHIFT NO WORK
FREEZER LOADOUT: B-REGULAR START
QUALITY ASSURANCE:  FOLLOW PRODUCTION AREA SCHEDULE
MAINTENANCE:  REGULAR SCHEDULES ALL DIVISIONS
MATERIAL HANDLING/LOADOUT: B-REGULAR START
                                                            C-SHIFT NO WORK
                   BOX ROOM:  NO B-SHIFT
                   CASE SEALER:  NO B-SHIFT
FRIDAY PLANT SCHEDULE 12/28/18
FABRICATION:  A-SHIFT REGULAR START
                             B-SHIFT REGULAR START
KILLFLOOR:  A-SHIFT REGULAR START
                        B-SHIFT REGULAR START
GROUND BEEF:  A-SHIFT LATE START (SET UP 10:00AM START 11:00AM)
                              B-SHIFT REGULAR START
SALES COOLER:  A-SHIFT LATE START 7:00AM
                                B-SHIFT REGULAR START
ALL OTHERS: REGULAR SCHEDULES
ANY QUESTIONS PLEASE CONTACT YOUR IMMEDIATE SUPERVISOR OR HUMAN RESOURCES 620-626-0654.
Due to the Winter Blizzard Advisory today, LARC DVS offices will be closed. The free 24 hour hotline will still be available, you may call 620-624-8818. Sorry for any inconvenience this may cause. Normal business hours will resume on Friday, December 28.
Liberal Learning Child Care Center is closed.
Southwest Guidance Center is closed today (Thursday) due to weather
Due to blowing snow, reduced visibility and a number of accidents, many highways are closed in Southwest Kansas including the following:
U.S. 50 from Garden City west to the state line;
Grant, Stevens and Morton counties all roads closed;
K-25 from the state line north of U.S. 160;
K-25 from Lakin to Leoti;
K-27 from Morton County Line to Johnson City
K-51 from K-25 to U.S. 83;
U.S. 56 in Stevens County Line to U.S. 83
Travel is discouraged through most of Southwest Kansas at this time due to blowing snow, reduced visibility and an increase in accidents. KDOT crews continue to work to clear the roads. Please give the crews time to work and clear the roads as much as possible.
As of 10:22am Seaboard Guymon Processing Plant Update 12/27/2018
No B shift Production for Cut/Conversion/Kill/Casings/Shipping.
*Maintenance & Stockyards will work normal hours
Turno de la tarde no va trabajar Corte/Conversion/Matanza/Tripas/Shipping
*Mantenimento & Corrales si va trabajar horas normales.
Normal working hours tomorrow 11/28/2018 / Horas normales mañana 11/28/2018