Sea Lions, World of Magic at the Baker Arts Center
Joe Denoyer - April 25, 2019 3:26 pm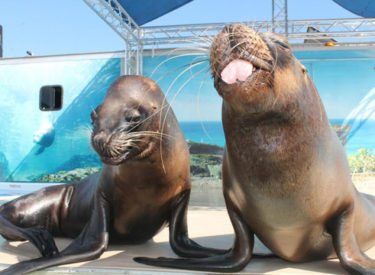 The Baker Arts Center will once again feature the Sea Lion Splash in the backyard of the Center. The traveling exhibit will open at the Baker Arts Center on Friday April 26th and run through May the 5th. Added to the featured exhibit will be Scott's World of Magic. There will be activities for everyone to participate in at the Center where  "Sea Magic" Art work, created by local school children will also be on display.
Show times during the week will run at 10:30am, 1:00pm, and 6:00pm, and at 10:30am, 1:00pm, 3:00pm, and 6:00pm on the weekends. There is a charge of $2.00 for everyone over the age of 3.
For more information, contact the Baker Arts Center at 620-624-2810.