Scott County Voters Speak Loudly
KSCB News - November 5, 2009 12:00 am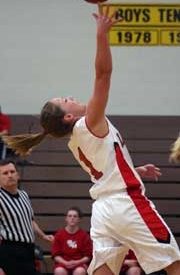 Scott County overwhelmingly votes to improve their only nursing home.
75 percent of Scott County voters agreed to increase taxes and approve a $5.75 million bond issue.
Park Lane Nursing Home in Scott City will use the bond to build a new kitchen and an 11,000 square foot addition. The expansion will give its residents more personal space by converting semi-private rooms into private rooms.
Jerry Korbe, CEO of Scott County Rest Homes Inc., says he liked their chances with the bond issue, but did not expect such a wide margin.
"To have the margin that we had, I think it speaks volumes of the people from Scott County. (It says) that they're very progressive and are building for the future, and I think they spoke very loudly with this issue."
Korbe estimates construction will begin next summer, with the renovation being completed in about three years.