Scott City Sinks Shorthanded Redskins
Brock Kappelmann - December 10, 2022 6:52 am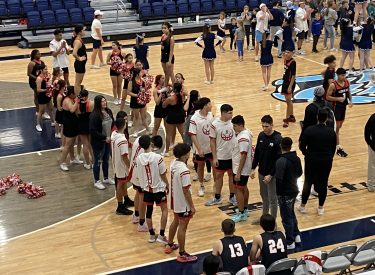 Playing without suspended Zayden Martinez and Adan Mata, Liberal lost 66-44 to Scott City Friday night at the Scott Community Events Center.  Starter Izzy Rotolo received an early technical and didn't play the rest of the night as per team rule.  Plus several other starters were in foul trouble all night in the blowout loss.
Scott City jumped out to a 6-0 lead and the Beavers led 11-5 after one quarter.  Scott City led 30-15 and led 30-17 at halftime.  Scott City led 54-31 after three quarters.
The Redskins were 1-9 from three and 11-19 at the foul line in the loss.  Scott City was 5-16 from three and 11-17 from the foul line.
Freshman James Fieser led the Redskins with 13 points.  Isaiah Almeida scored 10.  Brooks Kappelmann and Chris Robledo had eight.  Kappelmann also had 10 rebounds and five steals in the loss.
Liberal is 1-1 and Scott City is 3-0.  It's Liberal's first loss to the Beavers since 2014 in Liberal.  The Skins had won three in a row in the series.  The Redskins host Colorado Springs Coronado Saturday at about 4:45 on 1270 and 92.3.