School Bus Crash Injures 6
KSCB News - December 9, 2013 9:07 pm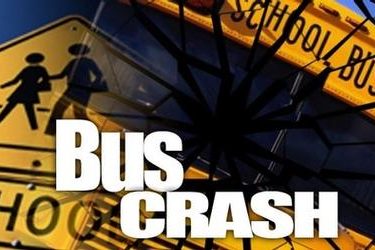 Four children and two adults were hospitalized after a school bus and a pickup truck collided Monday morning in southwest Kansas.
The crash happened just after 7 a.m. at Annie Scheer Road and U.S. Highway 83, about five miles south of Garden City.
The Kansas Highway Patrol said a school bus carrying 36 children, ranging in age from 5 to 14, was heading east on Annie Scheer Road, failed to yield at a stop sign and was hit by a Dodge pickup that was heading north on Highway 83.
The 72-year-old Garden City man who was driving the bus was taken to a hospital in Garden City with unknown injuries. Four kids on the bus were also hospitalized: two boys, ages 9 and 12, and two girls, ages 9 and 13. None of their injuries were considered serious.
The 53-year-old driver of the pickup was taken to a local hospital for treatment of minor injuries as well.