Schamorantz is Jayhawk Player of the Week and De Pra is Top Setter
Brock Kappelmann - August 30, 2018 6:46 am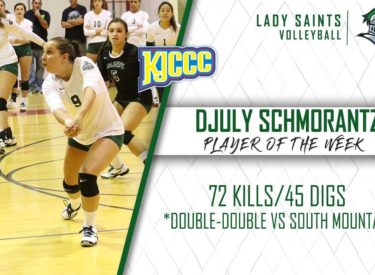 KJCCC West VOLLEYBALL Athletes of the Week, Week 1
Seward County Lady Saint freshman Djuly Schamorantz went on a tear on the opening weekend of the season, cranking out 53 kills, while racking up 36 digs.  She is the Jayhawk West player of the week.  In the sweep over South Mountain, Schamorantz picked up her first career double-double with her 15 kill/13 dig performance.  On the weekend, she averaged 3.53 kills per set, and was just as dominate while serving, picking up 11 aces over four matches.
Seward County freshman Laura De Pra out of Sao Paulo, Brazil opened up the season with stellar performances.  After splitting time as the main setter in the first match, De Pra took control of the offense in the second match, racking up 53 assists, the second most assists in a five-set match for Seward County in the rally score era.  She is the setter of the week.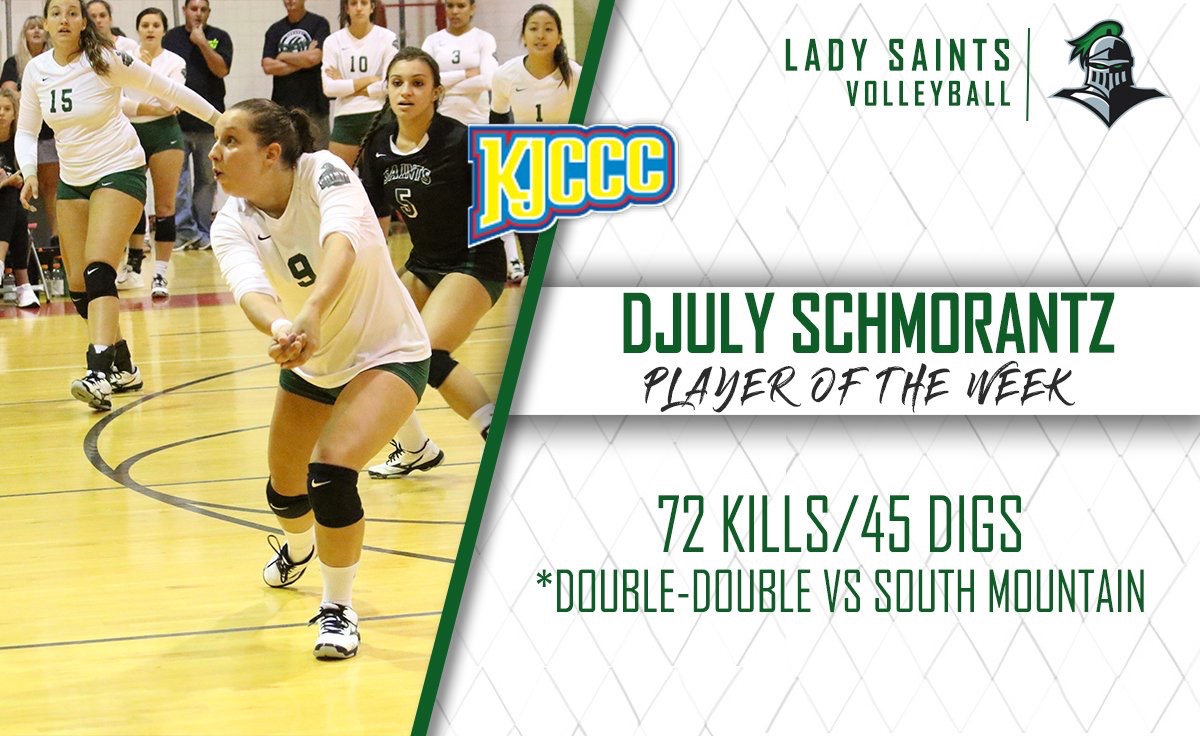 She turned around and averaged 11.3 assists per set in the next match, before finishing the weekend with a 30 assist, three set match.