Scenic Roots To Perform A Liberal Memorial Library
KSCB News - October 27, 2013 9:43 pm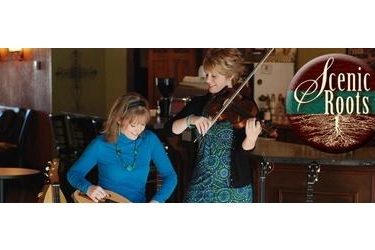 If you're into old-time mountain melodies, bluegrass drive, Irish
traditions, and down-home humor, come down to the Liberal Memorial
Library and enjoy a performance by Scenic Roots on Monday, October 28 at
6:30 p.m.
Scenic Roots is the sister duo of Amber and Erin Rogers from Concordia,
Kansas. The duo has been performing together for more than 10 years.
Tight arrangements and consistent performances are the result of Erin
and Amber growing up making music. Erin plays mountain dulcimer and
piano, Amber plays fiddle and clawhammer banjo, and both women sing.
They will take you on a scenic journey as they weave their many musical
influences together to create a unique blend of roots music. You'll feel
like you've gone back in time to the days when folks gathered on front
porches to play and sing together.
For more information, contact the Library at 626-0180.