SCCC/ATS Library Opens New Exhibit
KSCB News - January 30, 2012 3:53 pm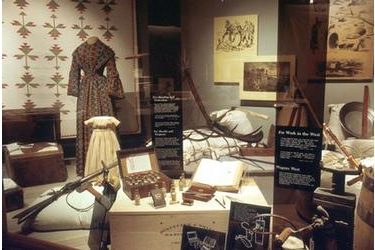 The Seward County Community College/Area Technical School Library is proud to present the traveling exhibit Kansans Tell Their Stories.
They came from different places and for different reasons, but now they all call Kansas "home." Learn the stories of Belgian and German immigrants in Shawnee in the 1920s and '30s, African immigrants to northeast Kansas, riders of the Orphan Train in Kansas, inhabitants of El Huarache, a Mexican barrio in Wichita, Mexican immigrants who worked for the railroads all over Kansas, Bohemians and Volga Germans in Collyer, Southeast Asian refugees in Garden City, and African Americans in Fort Scott.
Kansans Tell Their Stories was produced by the Kansas Humanities Council and the Kansas Historical Society and is part of the Kansas Interpretive Traveling Exhibits Service.
The exhibit is open to the public for the entire month of February.
For more information, contact the SCCC/ATS Library at (620) 417-1160.