SCCC To Offer Conceal/Carry Class
Joe Denoyer - January 8, 2019 10:07 am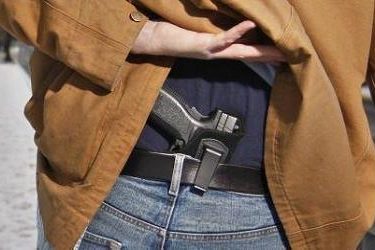 Conceal Carry Firearm Training and Kansas Certification: Seward County Community College, Industrial Technology Campus, 2215 N. Kansas, Rm. T151, on Saturday, February 9, 2019, 8 am- 5 pm:
Register now for the Kansas Concealed Carry Class offered Saturday, February 9, by the Business & Industry office at Seward County Community College. The eight-hour course provides firearm training, including classroom and range instruction. Beginners and experienced shooters will find helpful information presented by Dennis Mulanax. With more than two decades of law enforcement supervision, police academy firearms instructor certification, Director of SCCC Security experience, and criminal justices studies instruction, Mulanax provides core values in regard to statutory and case law interpretation, multiple perspectives regarding safety, liability protection, and responsible use of firearms. Participants can learn how to:
Safely handle, store and transport a gun
Understand the true meaning and authority of use of
Force statutes and liability protection
Maintain a proper mindset before, during and after an encounter.
This course is also for Kansas citizens seeking licensure to carry a concealed firearm and be recognized by more than 36 other states. Emphasized within this safety training are the Kansas Attorney General's Concealed Carry Lesson Plan, use of force fundamentals, personal, home, auto, and business liability protection.
Participants will need to furnish their own handgun and 50 rounds of ammunition, along with safety glasses and hearing protection.  Kansas Residency is required and open seats are still available. All participants wanting to apply for their Kansas Concealed Carry Permit to the Kansas Attorney General's Office must be a resident of the State of Kansas.
Cost of the class is $100. All paperwork and targets will be provided.  80% of this class will be inside.  Please dress appropriately for the weather.
To register or for more information, contact the Business & Industry office at SCCC, at 620-417-1170 or email [email protected].