SCCC Tennis Wins in Midlothian
Brock Kappelmann - March 16, 2021 6:29 am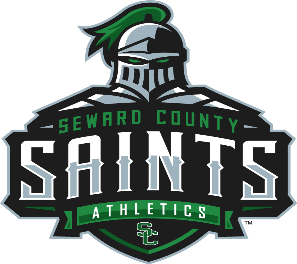 Kenny Hernandez
Midlothian, TX – Seward County Community College men's tennis team defeats Our Lady of the Lake University in dominant fashion 8-1. The Saints are now 6-2 overall and recently ranked No. 3 in the first week of the Oracle/ITA NJCAA national rankings.
Seward County started the match with a double sweep against the Saints from Our Lady of the Lakes. Number one doubles were Kyllian Savary and Enzo Frequelin who won 8-2. The second doubles consisted of Raul Centeno and Luciano Fisicaro and they won 8-4. In the third and final doubles match Paulo Castillo-Martinez and Juan Gonzales and posted another win 8-2.
The Saints had Enzo Frequelin at the number one singles slot and Frequelin picked up the victory after a first set loss in a tie break 6-7 (5) and won the next two sets 6-3, and 10-4. Second singles were Pierre Copin who won in straight sets 6-2 and 6-4. The Saints fell in the third singles spots with Johan Favelin going to a third set tie break and lost 4-6, 6-1, 9-11. Sophomore Nil Moinet played in four singles and won in straight sets 6-0, 6-1. Martins Abamu competed in five singles and also swept his opponent 6-3, 6-0. Emiliano Vecchia competed in the sixth and final spot and won with a 6-2 first set and a 6-2 second set.
Seward County will compete again on Tuesday, March 17th against Jacksonville College at 3 pm.