SCCC Party Auction This Weekend
Joe Denoyer - September 13, 2018 9:25 pm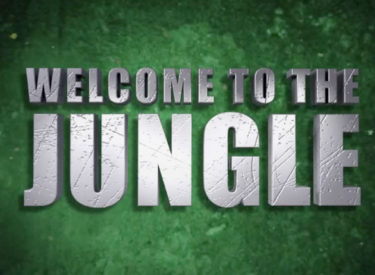 'Welcome to the Jungle'

Seward County Community College Foundations 24th annual party auction to benefit student scholarships and programs, is set for this Saturday, Sept. 15, and will offer guests a chance to venture into the wild, said Associate Director of Annual Giving & Alumni Engagement, Chandler Kirkhart.
"Our theme this year is 'Welcome to the Jungle,'" said Kirkhart, who added that the auction committee hopes to shake things up a bit in order to offer community members a memorable night out with friends.
"We believe the auction should be accessible and fun, so we restructured things with that  in mind," Kirkhart said. "Ticket prices have been cut nearly in half, to $20 per person, and we're using a wristband system this year." Purchasing a wristband entitles the wearer to admission to the event, participation in the silent and live auctions, live entertainment, and unlimited complimentary drinks from the wine and beer tables, or soft drinks as preferred.
Guests who want to purchase a dinner of slow-smoked beef brisket and pulled pork, three sides, and dessert, may purchase the meal on site for only $5, bringing the total cost per person in at a lower total than last year.
Welcome to the Jungle doors will open at 6 p.m., with silent auction items available for bid immediately, and live musical entertainment ongoing. Event venue is the Seward County Event Center at the county  fairgrounds in Liberal. Wristband tickets for the event must be purchased in advance, either at the Foundation Office on SCCC campus, at the information desk at the college , or online via the SCCC Foundation/Alumni webpage.
For information or to donate to this event, contact the Foundation Office at 620-417-1131.