SCCC, Newman Partner in Business,Agribusiness
Joe Denoyer - August 28, 2023 10:09 am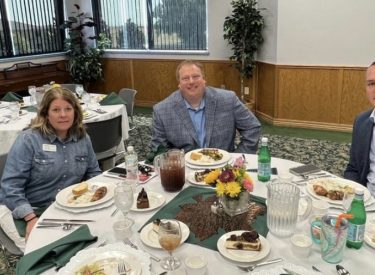 BY PHILLIP LEE
LIBERAL, Kan. – Seward County Community College continues to make it easier and more affordable for students to get a four-year degree without leaving Southwest Kansas.
SCCC and Newman University have entered into an articulation agreement that will allow students to earn their associate degree at Seward and continue to their bachelor's at Newman. The program is expected to begin this October and follow the pathways of either business or agribusiness.
Students who enroll in the program can receive substantial scholarships and grants for their junior and senior years. Newman will provide a $20,000 annual scholarship and match federal Pell grants up to $7,500. Seward is one of the most affordable educational options with plenty of financial aid and scholarship opportunities.
"Essentially we can offer through Newman a four-year degree at a very affordable price," said SCCC President Brad Bennett. "It's a great opportunity and we appreciate Newman's innovative thinking and opportunity for us to expand four-year offerings in Southwest Kansas."
"We are convinced that education serves as a driving force for both individual growth and community vitality. Our graduates are poised to be agents of positive change," said Newman President Kathleen Jagger. "With an increasing variety of courses available in Southwest Kansas, we intend to fill a critical void in local higher education. This allows students to obtain bachelor's degrees in fields like business, education, and soon nursing and more, all without leaving their home communities."
The program is not limited to freshmen or sophomores attending Seward but is also open to any student who has graduated with an associate degree from Seward.
This is not the first partnership between SCCC and Newman. The two institutions also have an articulation agreement involving an education pathway.
For more information, contact Seward Community College at (620) 417-1100 or Newman University at (620) 227-9616.