SCCC Knocks Off #5 Western Nebraska
Brock Kappelmann - February 5, 2021 11:42 pm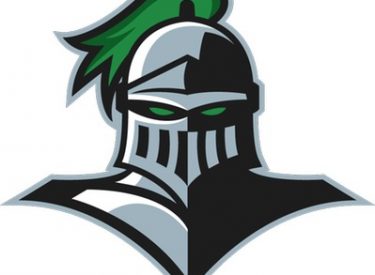 MCcCOOK, Nebraska – On the first day of the McCook Community College tournament the No. 10 Seward County Community College volleyball program defeated Southeast Community College 3-0 and later defeated No. 5 Western Nebraska Community College 3-2 on Friday. The Lady Saints improves to 6-3 overall and are currently on a four-match win streak.
In the first match, Seward County faced a 1-1 Southeast team that showed they were ready for the battle. To begin the match the Storm hung with the Lady Saints and kept themselves within striking distance. Towards the end of the first set, the Lady Saints were able to separate themselves and took the set 25-22. In the second set, Seward jumped out to an early lead and held on for a commanding 25-15 set win. Seward completed the sweep with a 25-16 sweep over Southeast and improved to 5-3 on the season.
For the final match of the evening, the Lady Saints faced the No. 5 Cougars at 8 pm on the main court. To begin the match the Cougars fended off an eager attack by the Lady Saints to win the first set 25-23. In the second set, Seward had to replace the previous NJCAA National Player of the week in the setter Yunju Lee, after an on-court injury. Ileim Terrero the backup setter, came in to replace Lee and led the Lady Saints to a second set victory 26-24.
Seward had to adjust with Lee out of the match and it took the third set to do just that. After a 25-14 set three-loss, the Lady Saints faced a 2-1 deficit and looked to tie the match at 2 sets apiece. Sophomore Ariana Arciniega stepped up on the outside to provide much-needed offense that kept them in the match. With a 25-19 fourth set win, Seward forced a fifth set. Once again the set started with the Cougars jumping out to an early lead but the Lady Saints responded with a run of their own. The fifth set thriller concluded with a kill from Arciniega and the Lady Saints completed the comeback upset win.
Seward County will have another doubleheader tomorrow first against Northeastern Junior College tomorrow (February 6th, 2021) at noon followed by a match with Eastern Wyoming College at 6 pm.
For game day information and more go to sewardsaints.com