SCCC Foundation Party Auction This Saturday
Joe Denoyer - September 15, 2022 12:26 pm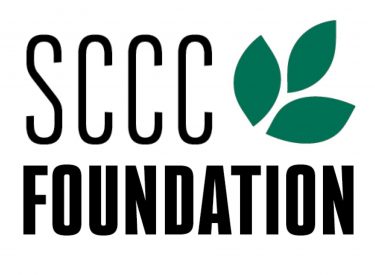 Fall is in the air, and so is anticipation for the 28th annual Seward County Community College Foundation's party auction. Fall Festival, slated for Sept. 17, provides a feel-good night for a great cause, with proceeds going to SCCC student scholarships and programs.
"We're really excited about this year's event," said Sarah Thompson, SCCC Associate Director of Annual Giving and Alumni Engagement. "We have just had a tremendous response to donation requests."
As always, the Foundation Auction offers a combination of shopping, social mingling, and delicious food. The $20 entrance wristband covers participation in the silent auction tables, as well as Lucky Draw and the 50/50 cash prize, complementary beer, wine, and soft drinks, and the fun of a live auction that features more than 50 items on the block.
La Carnaceria la Canasta (which also operates El Pastorcito taco truck and La Casa del Pastor restaurant) will cater the meal for purchase on-site, for $10. The menu features Mexican and Italian cuisine: beef and cheese enchiladas and tacos, beans and rice, baked ziti with chicken and Ruffino's famous rolls. Great Western Dining will cater an array of desserts ranging from cheesecake to sweet finger foods.
"It's going to be delicious food again this year," Thompson said. "We've adjusted our plan to move payment for the meal to the food line itself, which should speed up our entrance process with admission and auction bid cards."
Silent auction tables open at 6 p.m., and the live auction begins at 7 p.m. Thompson and her team of volunteers have assembled a bigger-than-ever lineup of silent auction items for the night.
"We've got a ten-day safari hunt in South Africa, and for those who want to have an adventure closer to home, we've got an amazing camping package with a tent that sleeps 11 and everything you need to make it special," she said. "There are multiple $500 shopping sprees at local and area vendors, and unique experiences like a homemade pie every month for a year, or a spaghetti dinner and wine tasting."
Thompson noted an especially meaningful aspect of this year's auction: contributions by SCCC alumni. Among them are two original paintings by SCCC alumni Jim Darnell and Karem Gallo, along with a still life painted by former SCCC art instructor Steve Heckman.
"Our Pamper Up package in the live auction features a spa experience that is provided entirely by graduates of our cosmetology program, who have teamed up at O'Hair salon here in Liberal," she said. "Then, in the silent auction we've got a house cleaning service certificate from Isabel Cleaners, which is owned and operated by a graduate of our adult learning center's English as a Second Language classes. It's so great to see the circle of student success and alumni giving."
That generosity begins with current students, who assist in setting up the auction, staffing the event, and even provide auction items through volunteer service.
"We've got live auction items from all seven sports programs — game day experiences for kids and super-fans, a full day of labor from the baseball team, championship memorabilia. It's a great opportunity for our Saints fans to participate, too," said Thompson.
Wristband tickets for the SCCC Foundation's Fall Festival party auction must be purchased in advance. Get yours for $20 by visiting scccfoundation.org or calling the SCCC Development office at 620-417-1135. On-site childcare is available for $5 per child (ages 1 and older), including pizza.