SCCC Announces Enrollment, All Saints Days Dates
Joe Denoyer - March 14, 2021 9:54 pm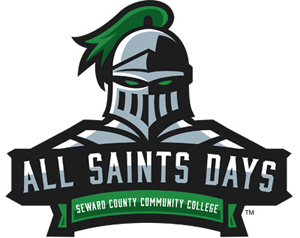 By Rachel Coleman
With spring semester just past the halfway mark, Seward County Community College will begin enrollment for Fall 2021 for continuing students on March 29. The date is a change from the original posted date, and is intended to give preference in class placement to students whose progress toward a degree or certificate is already underway. 
"We've been working to smooth the process for our students who are nearing completion of their programs of study," said SCCC Dean of Student Success Annette Hackbarth Onson. "The practice of enrolling the most advanced students first is standard at larger institutions, and serves the purpose of clearing barriers to success."
Another obstacle? Unpaid tuition can stymie a student's progress. At SCCC, students with outstanding bills are prevented from enrolling unless they have made a satisfactory arrangement with the business office and/or the college's online payment service provider, Nelnet.  Business office tuition payment holds will be placed March 26.
Open enrollment begins for all groups for summer 2021 and fall 2021 on April 6. Graduating high school seniors can begin the orientation and enrollment process at in-person All Saints Day scheduled throughout spring and early summer. Pandemic protocols prevented these important sessions from taking place in person the previous year, and Hackbarth Onson said she's thrilled to reinstate them. 
"The enrollment committee has been seeking a way to hold in-person events yet still be flexible if anything changes with responses to the COVID-19 virus," she said. "With that in mind, we are scheduling in-person events that will be capped at 30 total including family members. 
The live sessions are augmented by online orientation modules that incoming students can complete at their own pace. The pandemic response that pushed all processes online is now being modified into a hybrid that combines the best of both approaches, Hackbarth-Onson said. 
"We learned a lot last year, and feel confident that we've designed something that gives students and their families a sense of the place they'll be coming to in the fall, but also allows flexibility and safety," she said. "We're excited to welcome them to campus."
Students can sign up for All Saints Days through the SCCC Admissions office, by calling 620-417-1100, or online at sccc.edu. 
Dates for All Saints Days
April 14 – 2 p.m.
April 21 – 2 p.m.
April 24 – 9 a.m. (a Saturday)
April 28 – 2 p.m.
May 18 – 4 p.m.
June 1 – 10 a.m.
June 15

  

– 4 p.m.
June 29

  

– 10 a.m.
Individual sessions will be available to any upon request and all sessions starting July 1 will be individual appointments.