Scam Alert for Southern Pioneer Customers
Joe Denoyer - April 19, 2022 9:19 pm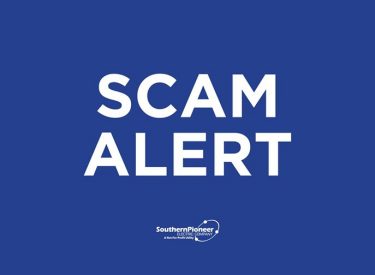 Southern Pioneer has been notified of scammers contacting customers using multiple phone numbers (620-213-6335, 620-213-6438, 620-655-5658 and 620-655-8337). The calls are demanding that customers make a payment within 30 minutes or have their service disconnected.
Southern Pioneer Electric will never demand customers make payments using specific payment methods within a certain time frame.
Customers concerned about the status of their account may contact the Southern Pioneer office by calling 1 (800) 670-4381.