Saturday Night Grass Fire Takes Several Area Departments To Control
KSCB News - November 8, 2010 12:00 am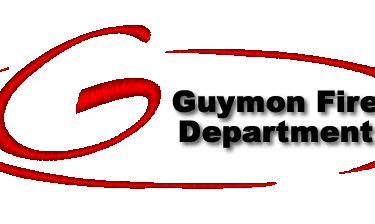 Saturday evening, citizens of the area could see a large smoke filled glow of fire in the sky on the northern edge of Guymon's city limits. At 8:23pm, Guymon Fire Department began receiving multiple emergency reports of a grass fire in open pasture land just to the north of Majestic Ranch housing addition off of 26th & East street.
On Firefighters arrival, they found a large grass fire progressing to the north in open pasture land. "Flame lengths were 5-10 feet at the head of the fire and being driven by strong winds from the south", said Assistant Fire Chief Grant Wadley. Fire conditions were such that Guymon fire units required assistance from other area fire departments just to contain this fire and prevent the fire from reaching structures further north. It took Firefighters over an hour to gain control of the fire and an additional 3 hours to extinguish remaining hot spots. "There were reports from citizens of seeing the fire glow as far away as Four Corners to the west and between Optima and Hooker to the east", said Wadley.
An estimated 100 acres of open grass land burned before Firefighters stopped the fire. The land is owned by the State of Oklahoma which was vacant of any livestock at the time. No injuries were reported and no structures were damaged or affected. Cause of the fire is still under investigation by Guymon fire officials.
Guymon Fire Department was assisted by Goodwell FD, Optima FD, Hooker FD, Texas County District #2, Guymon Police Department, Texas County Emergency Management, and Oklahoma Highway Patrol.