Saints Tennis Opens with Big Win
Brock Kappelmann - February 5, 2017 9:54 am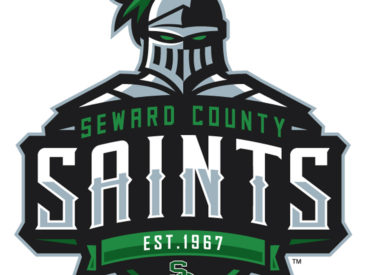 The #5 Seward County Saints opened their 2017 season with a bang Friday afternoon in Arkadelphia, Arkansas, knocking off NCAA Division II #39 Harding University in dominating fashion by a count of 8-1.
Seward put their first point of the year on the board at #3 doubles as Przemek Zielinski and Renato Santos teamed up to knock off Adri Abello and Brandon Hogland 8-3 to give the Saints an early lead. Defending ITA National Champions Carlos Anez and Ondrej Nice took the court for the first time this season at #1 doubles and played a grinder against AJ Barrington and Neto Cacace, eventually outlasting the Bison's top pair 9-7 to give Seward a 2-0 lead. The #2 doubles match was the one to watch as Seward's Alex Mosehle and Gabriel Nery went back and forth with Harding's Carlos Crisostano and Pablo Trevino before finally securing a 9-8 win to sweep the doubles action 3-0.
In singles play, 5th ranked Anez struggled in his first set battle with Crisostano, falling 6-1, but bounced back for a 6-4 win in the second and 10-8 win in the tiebreak to secure the win for Seward. At #2 Duro Opacic made his Saints debut with a 7-5, 6-1 win over AJ Barrington and Ondrej Nice split 6-3 decisions in the first two sets against Abello before winning the tiebreak 10-8 to give Seward a commanding 6-0 lead in the match. Harding's only win came at #4 singles while Zielinski and Claudio Quinones dominated in straight sets at #5 and #6 to finish off an 8-1 win for Seward.
The Saints will continue action on Saturday in Arkadelphia as they take on another ranked Division II foe in #29 Ouachita Baptist to wrap up the weekend.
#5 SEWARD COUNTY/#39 HARDING BOX SCORE<http://www.sewardsaints.com/sports/mten/2016-17/files/MSewardHarding.pdf>
Roy Allen
The #5 Seward County Saints put together another dominating performance Saturday afternoon in Arkadelphia, Arkansas, defeating NCAA Division II #29 Ouachita Baptist by a count of 8-1 to sweep their weekend contests against ranked Division II foes.
The Saints got off to a good start in doubles play as Carlos Anez and Ondrej Nice paired up for an 8-4 win at #1 and Przemek Zielinski and Duro Opacic did the same at #3 to give Seward a quick 2-0 lead in the match. Ouachita secured their only point of the day at #2 doubles with a 9-7 win as Leonard Lennart and Dan Kaplan outlasted Seward's Alex Mosehle and Gabriel Nery to cut the Saints lead to 2-1 after doubles was complete.
Seward was unstoppable in singles action as 11th ranked Nice won a swift 6-3, 6-2 match at #3, Mosehle bounced back with a 6-2, 6-3 win at #5 and Nery won a 6-1, 6-3 decision at #6 to clinch the match for the Saints. Anez, ranked 5th in the ITA singles rankings down Lennart 7-6, 6-4 at the top spot while Opacic knocked off Kaplan 7-5, 6-3 to make it 7-1 Seward. The final match to finish was at #4 where Zielinski rebounded from a 7-5 first set loss to take the second 6-1 and the third 10-4 over Luis Chab to give the Saints an 8-1 victory.
Seward improves to 2-0 on the year with the win while Ouachita drops their season opener.
The Saints will have two weeks off now before returning to the courts on February 18th in Wichita where they will take on Newman University and Bethany College.
#5 SEWARD COUNTY/#29 OUACHITA BAPTIST BOX SCORE<http://www.sewardsaints.com/sports/mten/2016-17/files/MSewardOuachita.pdf>