Saints Take Showdown with Rival Tigers
Brock Kappelmann - March 20, 2017 6:29 am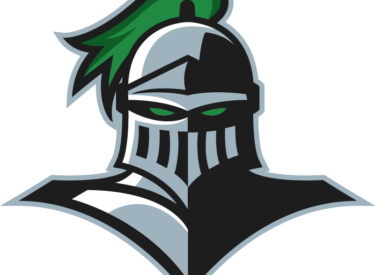 The freshly 4th ranked Seward County Saints took care of business on the road against their arch rival and 9th ranked Cowley Tigers Saturday afternoon in Arkansas City, taking two of three doubles points and four of six singles slots for a 6-3 win for a huge leg up in the Jayhawk Conference standings.
It was a top five matchup at #1 doubles to kick the day off as top ranked Carlos Anez and Ondrej Nice took the court for the Saints against 4th ranked Julien Aubry-Damon and Lucas Michenka for Cowley. Things were tight throughout, but in the end, it was the Saints top duo outlasting the Tigers 8-6 for a key point in the dual. Seward cruised to an 8-4 win at #2 doubles as Gabriel Nery and Alex Mosehle downed Guilerhme dos Santos and Lucas Freitas, but it was the Tigers squeaking out an 8-6 win at #3 doubles to cut the Saints lead to 2-1 at the completions of pairs play.
It was a much anticipated matchup at #1 singles where dos Santos and Anez hooked up. Dos Santos dominated though, cruising to a 6-2, 6-3 win to even the match up at two. Cowley jumped out to an early lead in a number of first sets at the other five spots, but the Saints roared back at #2, #3, and #4 with Duro Opacic, Nice, and Przemek Zielinski grinding out tight straight set wins to seal the match for the Saints, up 5-2. Cowley earned the point at #5 with a three set victory, but Claudio Quinones gutted out a three setter for Seward at #6 to wrap things up in style for Seward in a 6-3 win.
Seward improves to 12-2 on the year with the victory, inching closer to the school record of 14 wins in a season, just halfway through.
The Saints will be back in action on Friday at home as they take on NCAA Division II member Colorado State-Pueblo in a dual beginning at 10:00 AM at Blue Bonnet Park in Liberal.
#4 SEWARD COUNTY/#9 COWLEY BOX SCORE<http://www.sewardsaints.com/sports/mten/2016-17/files/MSewardCowley.pdf>